Master class Ben Klishevskiy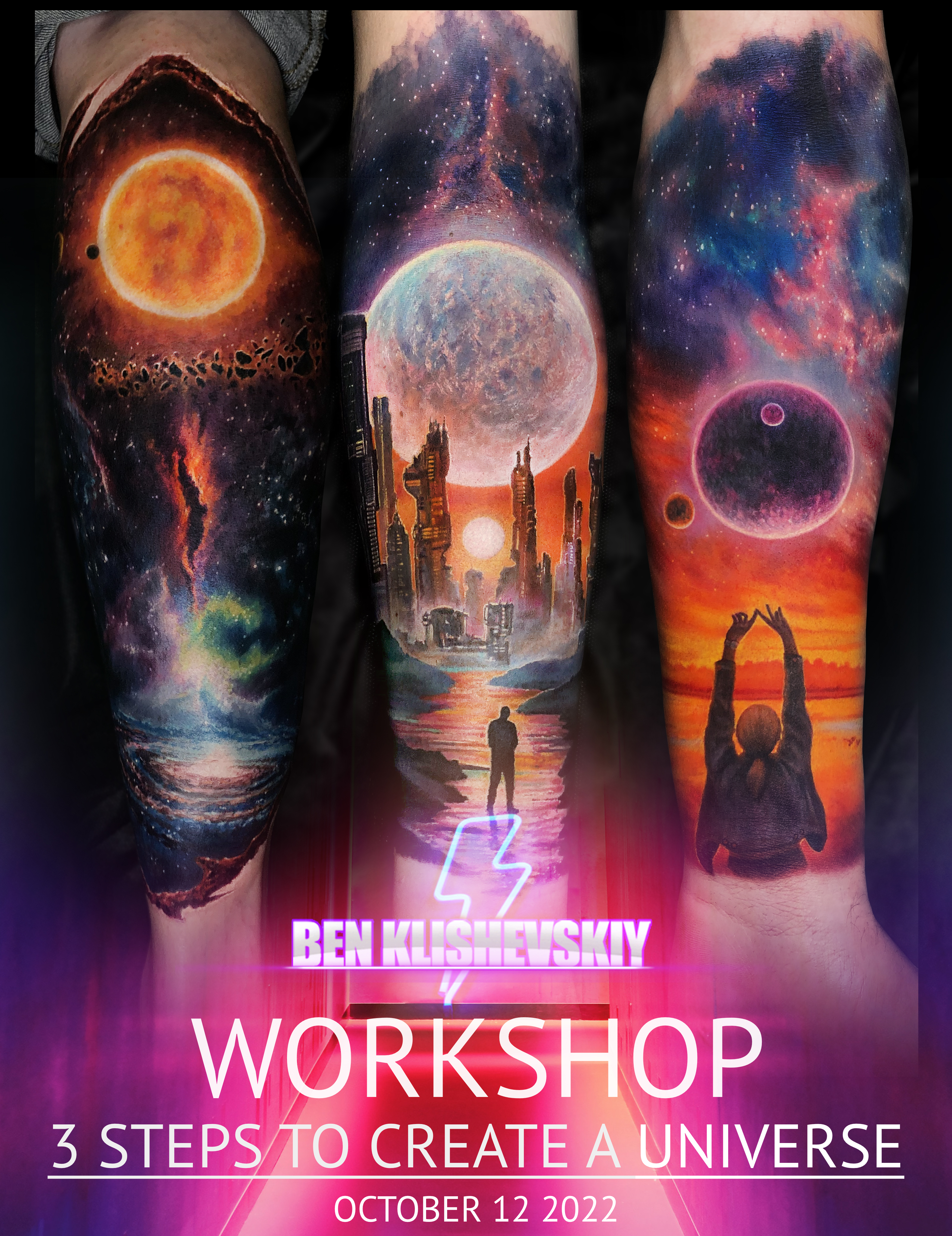 We invite you to our online master class from the guru of space landscapes Ben Klishevskiy!
During this time you'll learn:
- how to create the color depth transitions;
- a step-by-step structure of the creation of space textures;
- the main secrets of coloristic techniques;
- the main technical nuances of atraumatic and high-speed tattooing.

As a result, you will learn how to use space techniques as an independent style with all its colorful expressions, or as a unique background behind objects or as an exellent tool for cover-ups.

Futuristic realism, landscapes, the beauty of the starry sky are some of the most trendy tattoo ideas around the world.
About the artist.
Ben Klishevskiy is a tattoo artist with experience of more than 14 years.
His realistic works with space landscapes brought him worldwide popularity.
Ben is a member of the world's proteams: Fusion ink, H2Ocean, Vlad Blad Irons, Black Monster and others.




Clients from all over the world come to Ben for his outstanding works: from the USA, the UK, the European countries, Australia, Canada ... ​​The list could be endless.
The master himself jokes that it's easier for him to list the countries from which he has not yet had clients.
Space is the calling card of the master's artistic style.

However, no more words - just have a look at his works :)
Article:

ben_klishevskiy

In stock

Category:

Master class
Master class cost:
September, 29 to October, 9